Custom Illuminated Mirrors and Custom Frosted Glass for Residential and Commercial clients
Clearlight Designs will be at the 2017 Sydney HIA Home show, tickets are Free!

To view some of our latest work please visit our Testimonial page, click here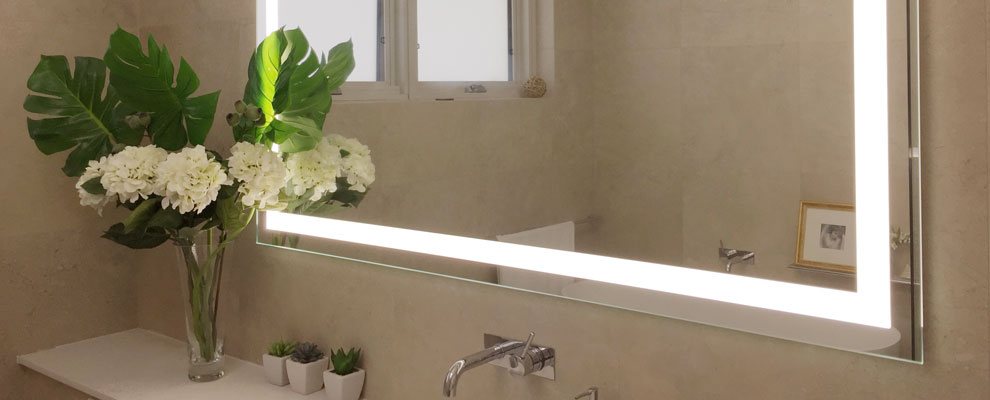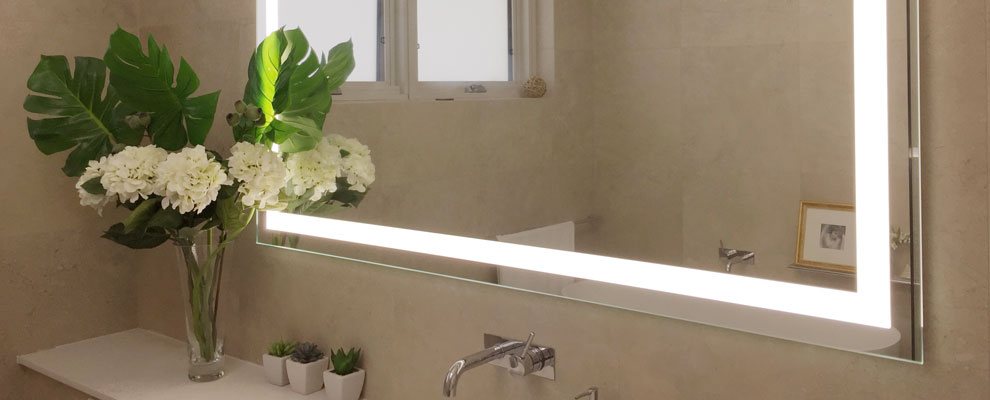 March 2017 – Clearlight's Verge mirror makes a design statement that completes our beautiful bathroom. Functional and stunning the quality of the mirror has no rivals. Thank you."
Tricia Conway, Vaucluse, Sydney, NSW
About Clearlight Designs™
We are driven by innovation and creativity, regulated by the discipline needed to work with the unforgiving medium of glass. The method we use to frost our glass is sandblasting. We have innovated for decades and created a new style of sandblasting, which can achieve the finest detail in the world.
There are many examples of what we can do on this website. The latest and most exciting are our illuminated mirrors.
Hotel Clients