Australian Made LED Lighted Mirror 🇦🇺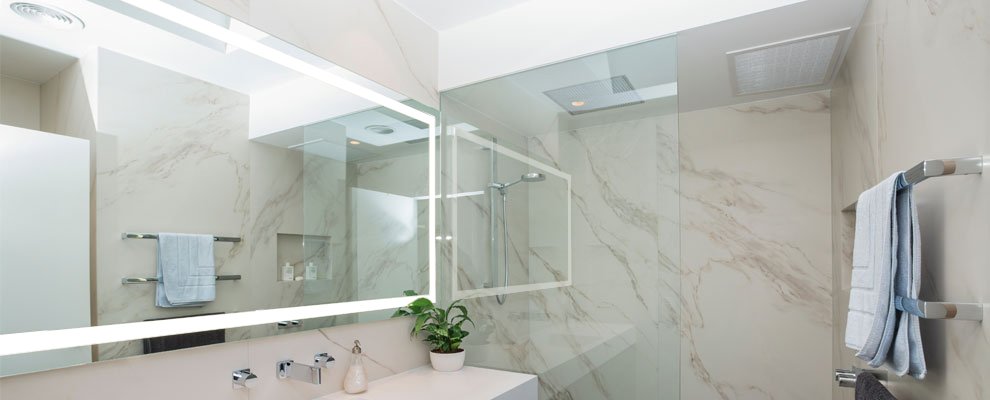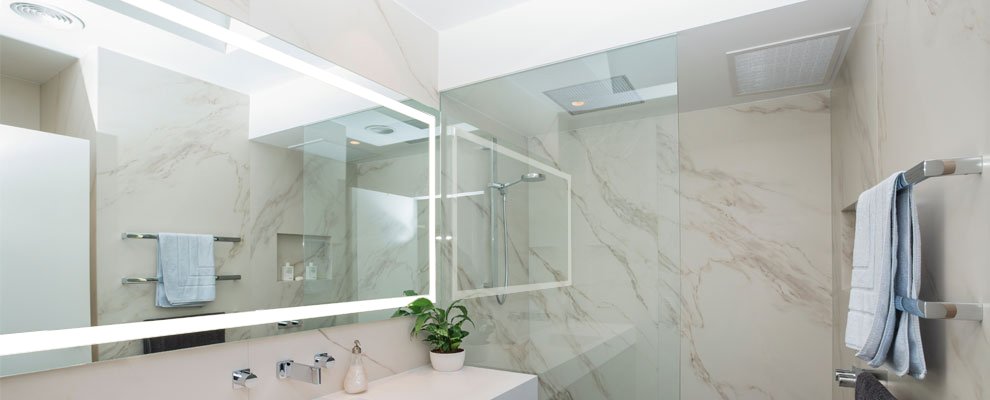 Photo: South Yarra, VIC
Here at Clearlight Designs, we are proud to be Australian Made and for good reasons.  We have purchased other illuminated mirrors from China, New Zealand, Russia, UK and U.S.A., and every aspect of these foreign mirrors has been inspected for quality manufacture. They have all proven to be defective, in some way, and not of the high standards that we at Clearlight Designs demand. We design and manufactures the best-illuminated mirror on the worldwide market, there is no need to shop around, as the hard work has been done for you. Our team are able to adapt quickly on the factory floor, constantly designing and refining the Lighted Mirror.
When a company produces a product offshore it is incredibly hard to keep a high level of quality control on the product. When other companies in Australia are directly importing illuminated mirrors, they are able to supply a lighted mirror at a cheaper cost to the consumer. But with that cheaper bottom line, you compromise on the quality of the product.
Lower quality cheaper imports include
Quality of the mirrors reflectiveness
Thickness of the Mirror-glass
The rate at the mirror starts to corrode and gets that irreversible black creep
Cheap plastic backing structure
Unsafe hanging mechanism
Grainy frosted strips sandblasted into the mirror
Low light and short lifespan lasting LED lights
Placement of the LED lights which creates Hot Spots
Uncertified 12volt transformer that powers the lights
Untested uncertified 240v dangerous de-mister
Weak cardboard packing box
Clearlight Designs Australian Made Lighted Mirror include
MNG Ecological Mirror by AGC Glass Europe. – Beautifully reflective and durable mirror, providing unparalleled protection against corrosion
Supreme grade sandblasting grit – Achieves smooth even unbroken frosting
100% aluminium backing structure – Light in weight and incredibly strong
100% anodised aluminium Twin Double split batten hanging system

20mm

thin aluminium backing structure (distance from the wall to the back of the mirror)
70,000+ hours of 5050 LEDs that output 20 lumens per chip or 1200 lumens per metre
Optimal placement of LED lights to achieve an even bright light
Australian certified 12-volt transformers
Safe and low power eco 12-volt Demister
Strong custom made timber packing crate
At Clearlight Designs we have spent half a decade designing and manufacturing our Lighted Mirrors.
Every lighted mirror that leaves our factory floor has been tested and meticulously checked over for any defects.  Only when the mirror has met the demands of our quality control team, is it then wrapped and packed in our custom-built timber crate.  These crates can handle any delivery transfer and any courier driver.  Never has there been any damage to our mirrors in transportation.
Luxury hotels and resorts like The Shangri-la and Sofitel can't be wrong when they choose Clearlight Designs Lighted Mirrors for their hotel rooms. These mirrors are tested by countless guests with a proven reliable performance.  Here at Clearlight Designs, we are more than happy to offer our product with a 3-year warranty, as we know that our mirrors will last well past the conventional 12-month product warranty.


Photo: The Shangri-la Hotel, The Rocks, Sydney, NSW
We're certified by and are proudly a part of the Australian Made Campaign. Our office and factory are located in Sydney, Australia. This means we always have full control over the products we are manufacturing. The product above is made in Sydney, Australia. Clearlight Designs is an Australian owned company. Take trust in knowing that Clearlight Designs is looking after you.
The history of Clearlight Designs
Clearlight Designs came into being in 1993 in Darwin Australia when Warwick Pascoe bought a sandblaster and started experimenting with glass etching. "I first tried the traditional methods but quickly decided that I needed to do things my own way. Utilising a masking technique I had experimented with in my airbrushing, I had an initial success. I excitedly tried to replicate my good fortune but was rewarded with three months of frustration as I failed. My first result was a fluke."
"Still, I knew it could be done, so I refused to yield. Finally, I was able to enjoy some consistency. It would be another three years of refinement and practice before my skill-set had ripened to the point where I felt it was time to launch Clearlight Designs as a glass etching studio."
"Fifteen years later In 2011 with well over 50,000 hours working in this medium, including etching glass in its most primitive form -etched jewellery made from black obsidian formed in the lava of volcanoes, to fine crystal glassware, to major architectural glass installations. The demand was becoming too much to handle on my own. So I put a team together and now we can handle large jobs on a corporate scale. This took the pressure off and the creativity began to flow unabated. This is when I etched a design, that I particularly liked, through the back of a mirror. When it was placed against a window the backlighting by the sunlight illuminated what has become a five-year journey into the world of etched illuminated mirrors."
"As far as the etched mirror was concerned I began to adhere to three major considerations when creating my pieces. Firstly, the actual artwork is prepared as a white line on a black background. Secondly, the paint on the back of the mirror requires special attention because it's very easy to accidentally damage. Any mistakes really 'light up". Thirdly, the strategic placement of LED lights in a 25mm deep lightbox presents its own array of different requirements."
Picutred above: Warwick Pascoe Founder and Active Director
The mirror is only part of the picture. A solid two years has gone into the development of the backing structures for both the timber backed mirrors for living areas, and, the wet area mirrors, which have an aluminium backing chassis and are fitted with IP67 rated 12 volt DC electrical components. 
We are always on the lookout for a way to improve our product. Our team is able to implement innovations immediately.
In April 2016 we moved to Sydney where we have expanded and upgraded our facilities. We are receiving enquiries and commissions for our avant-gard lighted mirrors from the corporate sector including casinos and 5-star hotels from all over the world.