Reverb Bathroom Lighted Mirror pictured
Reverb Bathroom Lighted Mirror
FEATURES
:
Super Slim

25mm!

off the wall
MNG Ecological Mirror by AGC, imported from Belgium
Designed & Made in Sydney, Australia
Soft modern light border
70,000 hours energy efficient LED lighting
Turn on/off with a light switch on the wall
IP67 rating
Powered by an Energy-efficient 12V DC power supply
Easy installation
Quick and easy servicing
OPTIONS:
Natural daylight 4500k, (standard)
Warm white 3000k, (optional)
EXTRAS:
Demister pad (no more foggy mirror)
RGBW – Multi-Colour LEDs with Pure White, pick any colour or white with a remote (remote included)
Download the Specification PDF and Installation Guide PDF:
Specification PDF Installation PDF
Are you a Professional?
We offer our full service at discounted rates for larger projects, to architects, builders and interior design professionals. Please feel free to contact us to discuss how our innovative design initiative can realise the full potential of your goals.
So what is the price?
Prices start at $1,050.00 inc GST for the Reverb bathroom lighted mirror. We have set prices for our standard sized mirrors to enquire please call (02) 9905 9570. For a more accurate price including shipping please send a message in the message box, just specify the size and postcode and Clearlight Designs will get back to you with a FREE quote.
Need a Custom Size?
Custom sizing is our speciality, just select "CUSTOM" in the drop-down menu in the message box and your postcode and Clearlight Designs will get back to you with a FREE quote.
How do you order?
Once you have submitted a quote request in the message box complete with your postcode. You will receive a quote, pending your approval Clearlight Designs will send you an invoice for the deposit and get your order underway.
Do you have more questions like?
How is the mirror installed?
Is an electrician required for installation?
What happens if the LED lights fail?
Will I get that black creep around the edge of the mirror?
These are all great questions, all questions and more are answered on our FAQ page Click here. If you don't find the answer there then feel free to contact us on (02) 9905 9570
SIZE (D = Diameter)
Circle
1000mm D
900mm D
800mm D
750mm D
600mm D
Custom size (any diameter)
Rectangle
1800mm W x 1000mm H
1600mm W x 1000mm H
1500mm W x 1000mm H
1400mm W x 1000mm H
1200mm W x 900mm H
1000mm W x 800mm H
600mm W x 800mm H
Custom size (any width and height)
Square
1000mm W x 1000mm H
900mm W x 900mm H
800mm W x 800mm H
750mm W x 750mm H
600mm W x 600mm H
Custom size (any width and height)
Get in touch with us for a Free Quote!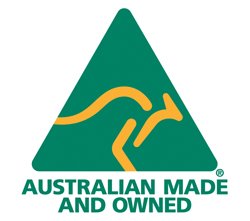 We're certified by and are proudly a part of the Australian Made Campaign. Our office and factory are located in Sydney, Australia. This means we always have full control over the products we are manufacturing. The product above is made in Sydney, Australia. Clearlight Designs is an Australian owned company. Take trust in knowing that Clearlight Designs is looking after you.